Complete Story

04/06/2023
OPPA thanks its members who attended Advocay Day at the statehouse on Mar. 29
OPPA members from all over Ohio gathered at the statehouse in Columbus on March 29, 2023 to meet with their legislators to advocate on behalf of their patients and the profession of psychiatry. OPPA members discussed with lawmakers a number of issues, including collaborative care, the need for additional psychiatric-residency training positions, medical marijuana and more.
If you weren't able to attend, you can still get involved. Effective advocacy is not just a one-time event, it is something done on an ongoing basis as it's all about relationships. Reach out to Executive Director, Janet Shaw, to learn about how you can become involved.
This is a great pic of some of the members who attended (many others had already left the area to meet with their lawmakers).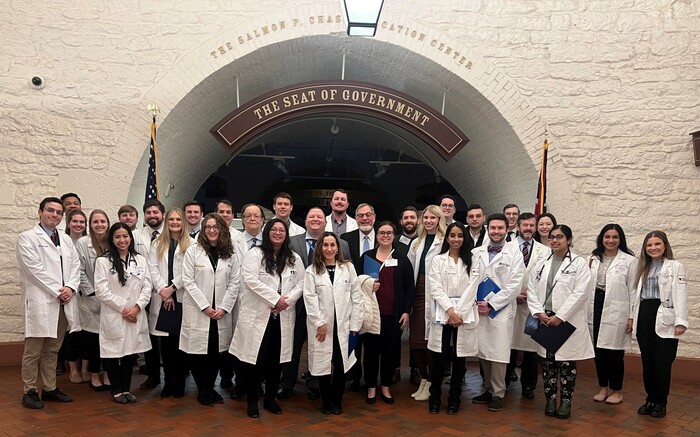 ---